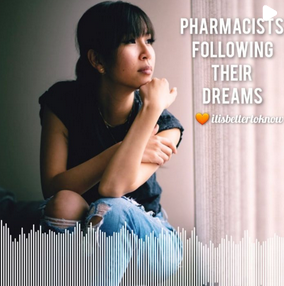 At the beginning I've kept my professional and creative lives separate from one another. It was a way for me to compartmentalize my thoughts, feelings, my goals and in a way an escape from one reality to another. However, as I discovered and started to learn how my two worlds intersect and are interrelated with one another, I began to embrace these two very different yet essential parts of my life. Music and my creative projects are my true passion and purpose in life. Although pharmacy was not a path that I had intentionally set out for in University, I am learning and becoming more grateful for how this "accidental" journey has shaped me into who I am today and how it has and still help propel my passion in music forward.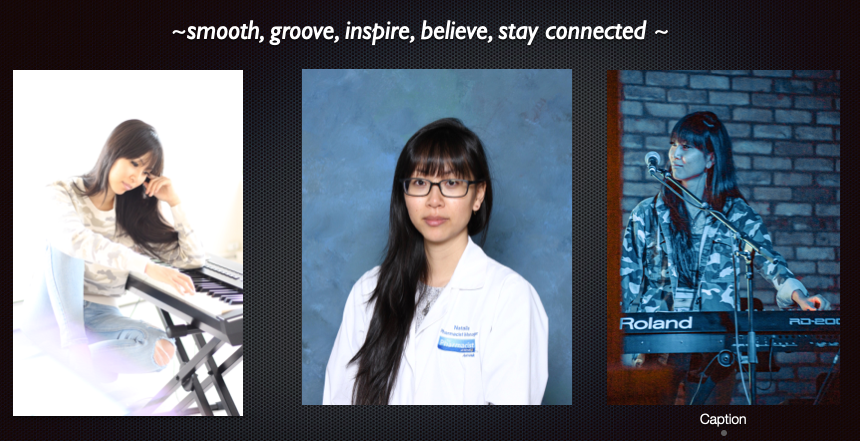 I had the absolute privilege in chatting with the ladies and fellow pharmacy colleagues of @itisbettertoknow podcast about my journey from pharmacist to a music career and mental health advocacy work with schools across Alberta! I have to say, the questions they asked me served as a necessary introspective moment as it pushed me to reflect on my own story. I have to thank @itisbettertoknow for this opportunity! One can easily get lost in their journey and forget about the milestones, learning opportunities and growth that occurred during the process - we can forget to acknowledge and celebrate the work we've done which is an important step in continuous progress!
---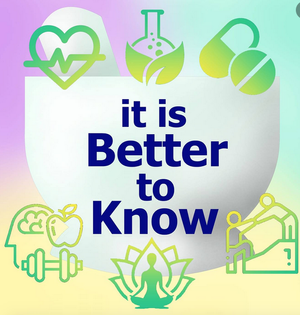 "Making health topics easy to understand"
In this blog, I want to introduce to you and give a well deserved shout out to the ladies behind the @itisbettertoknow podcast. Please take a moment to learn about who they are, what they are about and what you can learn from tuning into their podcasts! Here are a few "Cole's Notes" about their podcast!
1) @itisbettertoknow podcast is comprised of 3 pharmacists (Cecilia, Anh and Valerie), who are all based out of Alberta, Canada. They wanted to create a podcast to share their knowledge and research of different health topics, to make it easier for everyone to understand regardless of their educational background or health literacy level. They aim to educate listeners from all walks of life around the world. It's so hard to get reliable information from the Internet these days, so they hope they can use their expertise and share trustworthy information with the public
2) The name of the podcast spins off of what it means to be an informed patient, but also for life in general. "It is better to know" implies that information should be made available to you such that you can make an informed decision about your health and wellness. In the health world, it's hard to funnel out what's real/what isn't and it's even harder to determine the significance of the impact of information to you as a patient without the guidance of a healthcare professional. We therefore aim to provide this information to the public to empower them with this knowledge that they can either put to use or just keep in their back pocket for when they need it.
3) Their favorite episodes so far has been the "Worry Less, Live More" (episodes 4 and 5) for its holistic approach. It's easy to get caught up in the throws of the "daily grind" with work, chores, and normal responsibilities. However, it's really important to maintain mindfulness and reconnect with ourselves. That's why this 2-part episode is one of our favorites -- it has universal tips for better living that everyone benefits from.
4) Their most popular episodes so far have been the ones about COVID vaccines, melatonin for sleep, if you can get mercury poisoning from eating too much fish, and diabetic ketoacidosis.
5) The goal for their podcast is to first and foremost, be here for their listeners! @itisbettertoknow take requests from listeners about topics that they want to hear about and learn more about! The podcast field some of the requests by ensuring that they can choose a topic broad enough to capture a wide range of listeners, but specific enough to ensure that they can really take a deep dive into the topic rather than giving general information.
How can you tune into @itisbettertoknow?
Instagram: @itisbettertoknow
Facebook: It is Better To Know Podcast
Linktree: https://linktr.ee/itisbettertoknow
Here you can connect with them and learn about health topics that are relevant to you and your loved ones! Big thanks to @itisbettertoknow again for having as their first guest on the podcast - it was an honour!